IBC CONTAINERS
Complex recycling services and sale of multi-use packaging

Purchase of used packagings –
Regeneration – Sale
Complex recycling services and sale of multi-use packaging

Meet the world of IBC Service
Watch our video and see how our innovative technology and our team of specialists help in implementation of your projects. IBC Service – effectiveness which is visible.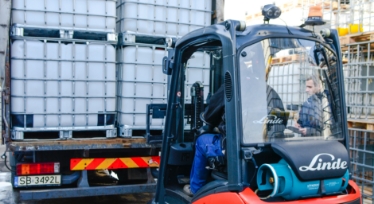 PURCHASE OF USED PACKAGING
IBC SERVICE collects dirty, used and contaminated packaging, as well as emptied packaging which may be re-used.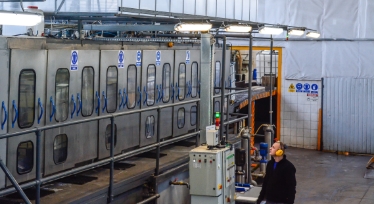 RECONDITIONING
Our company offers professional services including maintenance, recycling, and secondary marketing of reusable industrial packaging.
SALE
IBCs help to reduce costs of storing and transporting liquids and semi-liquids.
IBC Service Recycling is a Polish-capital company that has been carrying out specialized activity in the scope of recycling, service and sale of the IBC industrial packaging since 2005.
Our company is a certified recycler, thus we are authorized to issue documents certyfing the recycling process and all other administrative decisions that are necessary to carry out our activity. We carry out our activities on the basis of a permission to process packaging waste – Decision no. 2977/OS/2020 of November, 13th 2020 made by the Silesian Province Marshall in Katowice and the Transport Technical Supervision authorization (number 420 – 5901 – 35/19 of October, 3rd 2019 issued by the Transport Technical Supervision Office, Katowice Division. We recover raw materials from waste


As an innovative and leading 
company in the waste 
 and recycling market ,
we pursue the idea of a closed loop economy in a sustainable 
and effective manner.

No Results Found
The page you requested could not be found. Try refining your search, or use the navigation above to locate the post.
Become the partof actions aiming at sustainable development!